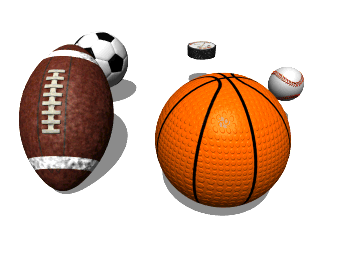 PFE INTRAMURAL SPORTS 2012/13

Rainy Day Harlem Shake!
After-school Intramural Sports are offered at Park Forest Elementary for all 4th and 5th grade students.
Track Meet is at the High School South Building May 16th and 17th!


Fall -
Flag Football - Tuesdays and Thursdays until 10/25

Open Gym /Basketball - Tuesdays and Thursdays until Dec 13th.

Winter -

Skiing - Skiing will be held on Tuesdays at Tussey Mountain starting on January 8th

Volleyball - Wednesdays and Thursdays due to skiing being held on Tuesdays. Volleyball will start on January 30th

Spring -

Track - Track practices will be held on Tuesdays and Thursdays starting Thursday, April 4th

These activities are subject to change. All of these activities are held at PFE unless otherwise noted. All of these activities are free of charge with the exception of skiing. Further information concerning each activity will be available closer to the time of the activity. Announcements will be made in the morning concerning IM sports. It is the responsibility of the student to pick up any pertinent paperwork (always found on the desk in front of the Nurse's office). Permission slips will be required for each activity. It is also the responsibility of the student to turn in these permission slips. If they fail to do this, they will not participate in these events. There is a bulletin board across from the nurse's office with information concerning current and upcoming IM sports.
Participation in the State College Elementary IM Program is a privilege. All children who participate are expected to respect the rights of others and follow the instructions and rules of the Instructors/Coaches for their safety and that of the other children. If a child fails to behave properly, they will be given a written notice, which must go home for a Parent or Guardian signature. A second offense will result in a suspension from all Intramural activities offered in that season.
Please pick up your child(ren) promptly at 4:30 from each activity. PLEASE DO NOT PARK IN THE FIRE LANE TO PICK YOUR CHILD UP. PARK IN THE PARKING LOT AND WATCH FOR YOUR CHILD TO COME OUT THE SIDE DOOR. Please keep in mind that someone does stay with the children until they are picked up, therefore, your tardiness impacts others. Also, if your child attends a day care facility it is the parent/guardian responsibility to notify the daycare that your child will not be attending on the intramural dates.

If you have any questions concerning the PFE IM Program, please contact Mark Dwyer at mmd14@scasd.org.