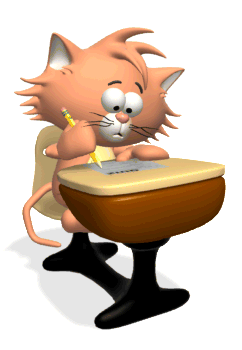 What should I do if my child will not be attending school?
If your child is sick, please call the school SAS line at 231-1171 by 9:00am. If you do not call, the school will call you to verify that your child is not in school. When your child returns to school, please send a written excuse explaining the absence.
If you know that your child will be absent due to a trip, please fill out an educational trip form two weeks in advance.
What if my child will be late to school?
If you know in advance that your child will be late to school, please send a note to let us know. When your child arrives at school, you must sign them in at the school office. We understand that there are occasions when your child must be late to school due to appointments, etc. However, please make every effort to have your child at school on time. It is important for kindergarten children to have a "settling in" time first thing in the morning to greet friends, order lunch and prepare for the day.
How do I pay for my child's lunch?
Send your child's lunch money to school in a labeled envelope. Make checks payable to "State College Area School District". The money will be put into his/her account in the cafeteria. Your child can buy a full lunch (includes milk), or milk only. At the end of each month, the cafeteria will send home your account balance.
Does my child need to bring any supplies to school?
The only thing that your child will need to bring is a backpack large enough to hold a standard size pocket folder. Your child should bring it every day.
Many parents ask if their child may bring toys from home. I tell the children that if they do, they are responsible if the toys are broken or lost. The only times they may come out of the backpack are first thing in the morning during free play and at the end of the day for dismissal. They may not take toys out for recess. Also, they must be prepared to share the toy with every member of the class.
Can we send birthday treats/invitations to school?
We would be glad to celebrate your child's birthday at school. Please let us know at least two days in advance if you would like to send a treat to school so that we can make time in our schedule.
Your child may not bring birthday invitations to hand out to children in the classroom. If you send them to school in your child's Friday Folder, we will send them home for you. We want to make every effort to avoid hurt feelings.
Will you go outside every day for recess?
Weather permitting, we will go outside every day. In the winter months, please make sure your child is dressed appropriately. This would include hats, gloves, scarves etc... If your daughter is wearing a dress, you may want to send leggings that she can put on to go outside. I would encourage you to label all of your child's clothing!!
If I have questions, how can I contact the teacher?
You may call the school office any time and leave a message (231-1170) or you may send an e-mail (lmd15@scasd.org).