Each kindergarten classroom is staffed with a kindergarten teacher and paraprofessional. Class sizes range from 20-23 students with several kindergarten classrooms also hosting a student teacher or Professional Development School intern. Parents are also welcomed and encouraged to volunteer in their child's classroom. The morning typically involves an opening gathering/morning meeting time, language arts centers and math centers. After lunch and recess most classrooms schedule Kid Writing, science, social studies, and developmental play activities. A description of each aspect of the kindergarten day is described in more detail.


Morning Gathering/Morning Meeting

Songs,
stories, calendar, large group
instruction, and signing in are all a part of Morning Gathering. We use this as way to provide a soft landing for our students and orient them to the school day. Each child signs in on a tally chart asking them to answer the question of the day like, "Did you play in the leaves this weekend?" Then the teacher uses this data to help children count, group, and analyze.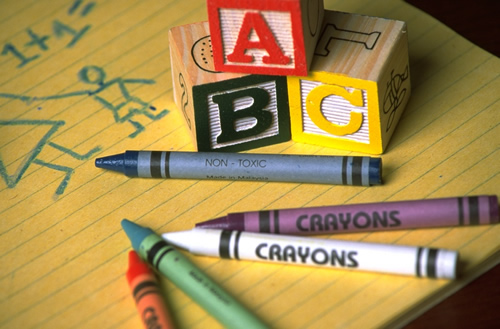 Kid Writing (Visit the program author's web site)

All kindergarten students participate in our Kid Writing Program. Writing is one of the easiest ways we can differentiate instruction for children. All children start with drawing pictures, adding initial sounds for words represented in their drawings, moving to words and sentences over the course of the year. Kid Writing is a great way to help children hear the sounds in the words they are writing. Teachers work with children to help them apply learned letter sounds, beginning sight words (I, see, look), and sound chunks (king of ing, star of are).
We believe that premature insistence of standard or 'correct' spelling inhibits a young child's desire and ability to write.

We encourage you to accept your child's efforts to use 'sound' spelling and understand that the transfer to book spelling will gradually occur.

As children understand how a consistent spelling system works, they begin to make the transition to standard spelling.

One way we assist students in that transfer is by underwriting the book spelling under their sound spelling. For example, a student may write about his/her cat and spell it "ct". We will write the book spelling, cat, under their word so they can see the book spelling connection as they begin to add vowels to their writing.

Authorship at this level may include dictated passages, copied sentences and a child's original work.

All of these activities are important pieces so that your child 'sees' him/herself as a writer/reader.
Reading Workshop
Our Language Arts Program involves children in a variety of alphabet activities. They practice using letter names and sounds with games, puzzles, learning centers and writing. They use computers to guide them and provide them with additional alphabet games. Listening, writing and reading are all part of a student's ability to communicate with others. The program includes songs, poems, literature and companion activities. Children write their own versions of stories and recreate stories through drama.

The activities and skills described above are integrated in daily learning centers. Each child is assessed at the start of the year and throughout the year to determine the most appropriate group for him/her. Each child participates in a guided reading group that fosters reading readiness skills and continues to expand in focus as children begin to learn how to read.

Children also participate in a Words Their Way center, which focuses on letter and sound recognition and phonics. Students sort and write the letters they hear in words, which helps them transfer their learning to reading and writing.

Children also practice their early reading skills by having time each day to read. Reading can encompass children looking at picture books and making up their own story to go with the pictures, to children reading the words as they use the pictures as clues.

As children rotate between these centers, they also participate in an independent center, which could be a game, a unit related activity, or a birthday book for a classmate.

Most classrooms also have an art/creative center where children make crafts that connect with the current unit of study. These activities help foster children's cutting, gluing, and coloring skills as they make exciting creations. This center is usually the center where teachers like to have parent volunteers assist!

Not only do these centers help children develop their reading and writing skills, they help them become more independent over the course of the year. If you are able to volunteer in the classroom, you will be amazed at how well the children are able to rotate among centers, know exactly what to do, and know where all of the materials are located in the room to complete their activities.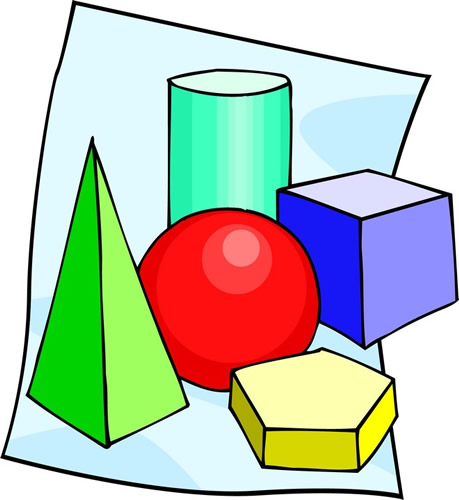 Math
Centers
Our core math program is called Math Expressions, which combines activities, games,skills, and practice to help students develop a solid grasp of mathematical concepts. The children enjoy centers pertaining to sorting, patterning,graphing, understanding number concept, writing numbers, estimating, measuring,solving problems, and adding and subtracting basic problems with manipulatives.
Lunch
(Please visit our food service page for more information about menus, nutrient analysis, free/reduced lunch, managing your child's account, etc.)
When children arrive in the morning, they need to select their lunch choice for the day. They may choose from four choices offered by the school cafeteria or they may pack their lunch. Packers may also choose to purchase just a milk. Children will go to the cafeteria and go through the lunch line to select the side dishes and milk they would like. Depending on the set up at each school, kindergarten classes may eat in the cafeteria/all purpose room or in their classroom. As each class eats lunch, the classroom paraprofessional supervises and assists children. Parents are welcome to join their child for lunch - coming in to have lunch with your child is another way to stay connected to your child.
Recess
Each classroom goes outside (weather permitting) for recess every day except for the day each week that the class has physical education class. During recess time, children can explore the equipment on the playground and enjoy games with their friends. Recess is one of the favorite times of day for many kindergarten children because it encourages creative play - one of the hallmarks of development for early elementary aged children. Recess is supervised by classroom teachers and is typically scheduled for some time after lunch, although some classrooms take two short recess breaks during the day.


Social Studies/Science
Activities


Social studies and science activities are typically scheduled during the afternoon. These activities are hands-on and offer opportunities for creative exploration. To review the themes kindergarten children study in our units, please visit this link on our website.


Developmental Cooperative Play Time

Although our kindergarten program
has been created with a core academic focus (reading, writing, and math), kindergarten teachers recognize the importance of play as another crucial area for young children. During structured play times in the classroom, children are able to work in cooperative groups as they share materials, create structures, play games, etc. As children play and work with each other, they are formulating social skills that will last a lifetime. Negotiating the social arena for many children is just as important as learning to read because these social skills will support and enhance the success they have in the academic areas in subsequent years in school.